Last Site Update!!!!
Sun, Nov 26th, 2023 - 3:29PM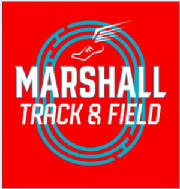 Updated Meet information
As of Friday, Dec. 1st, 2023.
6th David Cannon Memorial Polar Bear Invitational Live Results
Here is my estimated time schedule.

The plan to get ahead of this schedule

8:30 3200 (3 sections)
9:15 1600 race walk (1 section)
9:30 4x800 (1 sections)
9:45 55h (9 sections)
10:00 55d (22 sections)
10:30 1600 (7 sections)
11:10 4x200 (6 Sections)
11:35 500 (12 sections)
12:00 1000 (11 sections)
12:30 300 (17 sections)
1:00 Parent 1600m (1 section)
1:10 4x400 (4 sections)
Notes from the Director.

1. Thank you for coming to the David Cannon PB Meet, without you we cannot have a successful meet.

2. The forecast is calling for no rain and a high of 60s - we could not ask for better weather.
Door #5 will be open for the athletes to use the bathroom ONLY but not to be hanging out and staying inside - they is a basketball tournament going indoors. We have 5 port-a-john outside. If, going inside is an issue with athletes - they will close access to door # 5.

3. Coaches meeting will be at 8:00PM at the finish line.

4. The 3200m run will be be first, follow by the race walk and then we have Special Olympics 100m dash then the 4x800m.

5. I (am your starter) and will keep the meet moving as fast - so please have the kids check in early.

6. I will have a table by the check in for the kids to check their lane and heat. It will help make the meet go fast. I will have safety pins if they want to pin their numbers.

7. Only the first 6 heats in the 55m dash and first 5 in the 300m dash will have blocks and the first 5 in 300m will be in lanes.

8. The program is set - if you have an substitutions please have them run in the same heat and lane and email me the updated names and we will update it before posting the results.

9. 4x200m will be water falls - I do not have the markings for the race.

10. The uniform rules will be relax as much as possible due the weather - we just need to know what school they kids are competing for. So, make sure they have a school jersey.

11. Please remind the kids to keep the infield as clear as possible unless they are checking - the back field is open for warm ups.

12. The live results should be working - see link on the top of the website and milestat.com

13. Medals for top 3 individuals and top 3 relays - please pick up your medals as soon as the live results are scored or announced. It will be located by the concessions.

14. Cost is $5.00 at the gate - we take cash, Venmo and PayPal. We talk Square and Apple pay at the concession too.

15. Any team whose bringing the check to pay for the meet - please give the check to me at the Coaches meeting.

Please let me know if you need anything and lets get the season started with some good competition.



Thank you,

Coach Wong

301-793-2900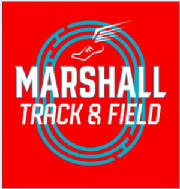 We are still doing our letter writing campaign and need your support - so far - we have raised over 6K of your 30K goal. Thank you to everyone who has supported us so far. Please continue to share on your social media. Note - let your supports know this is a tax-deductible donation. Make a donation at the Marshall High School Track & Field campaign page! https://ets.rocks/3utLacU
The best thing to do is join the Schoology group. See link below. Here is the access code. It is 73CW-HB83-DSDCV
The best thing to do is join the Schoology group. https://lms.fcps.edu/group/2923856607

Here is the access code. It is 73CW-HB83-DSDCV


LEAVE A LEGACY - my favorite part of video - get the message - Leave a legacy - it cannot be changed. Time can go by - others might come whose better than you but if you make history and leave it on the track and field - nothing will or can ever change the record -legacy.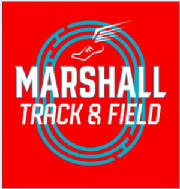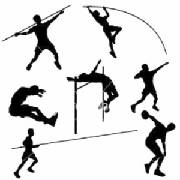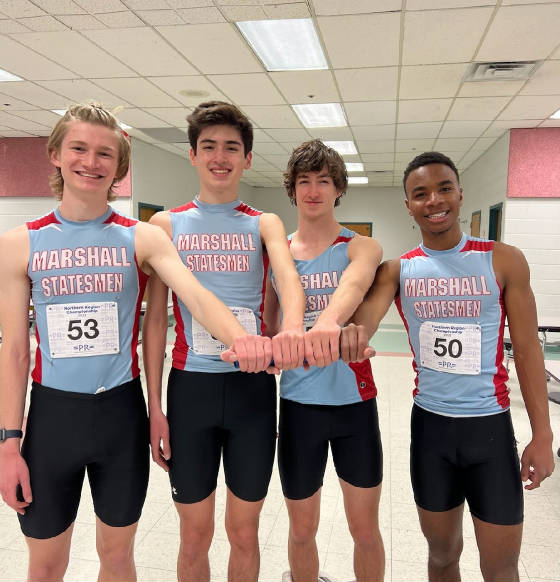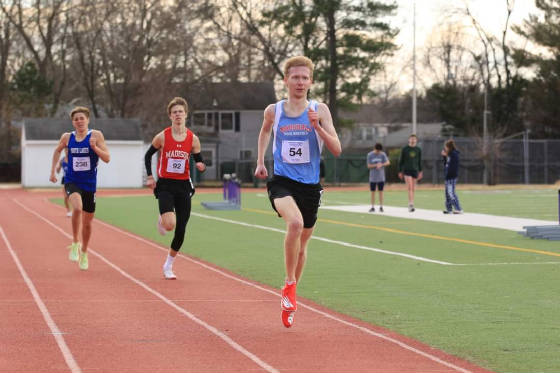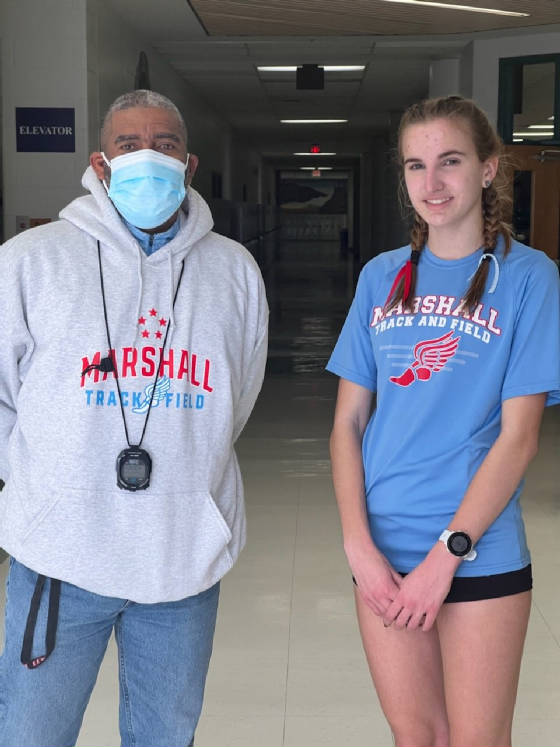 Liberty District Girl's 4x200m Champion - Girl's 4x200m – 1:53:96 - Torrie McNabb (22), Allie Fravel (25), Emma Ford (22), Allison Gardner(24)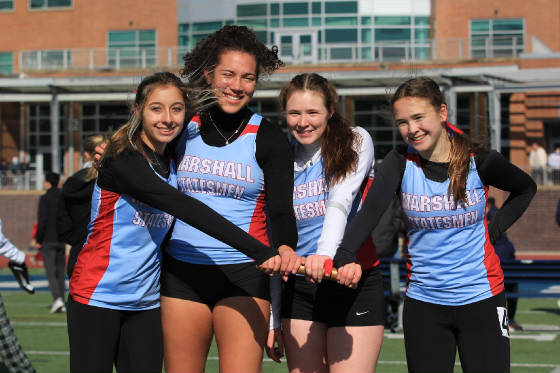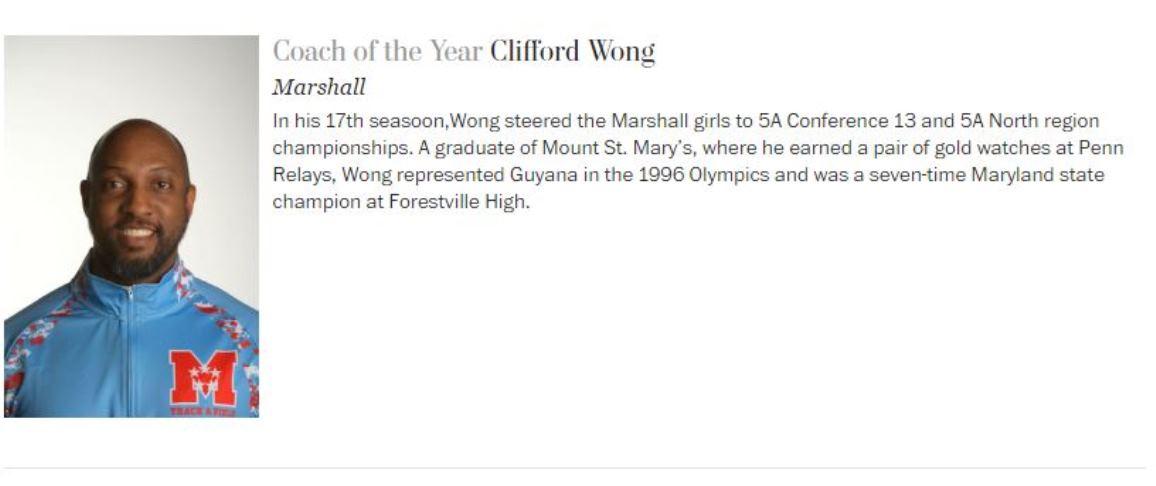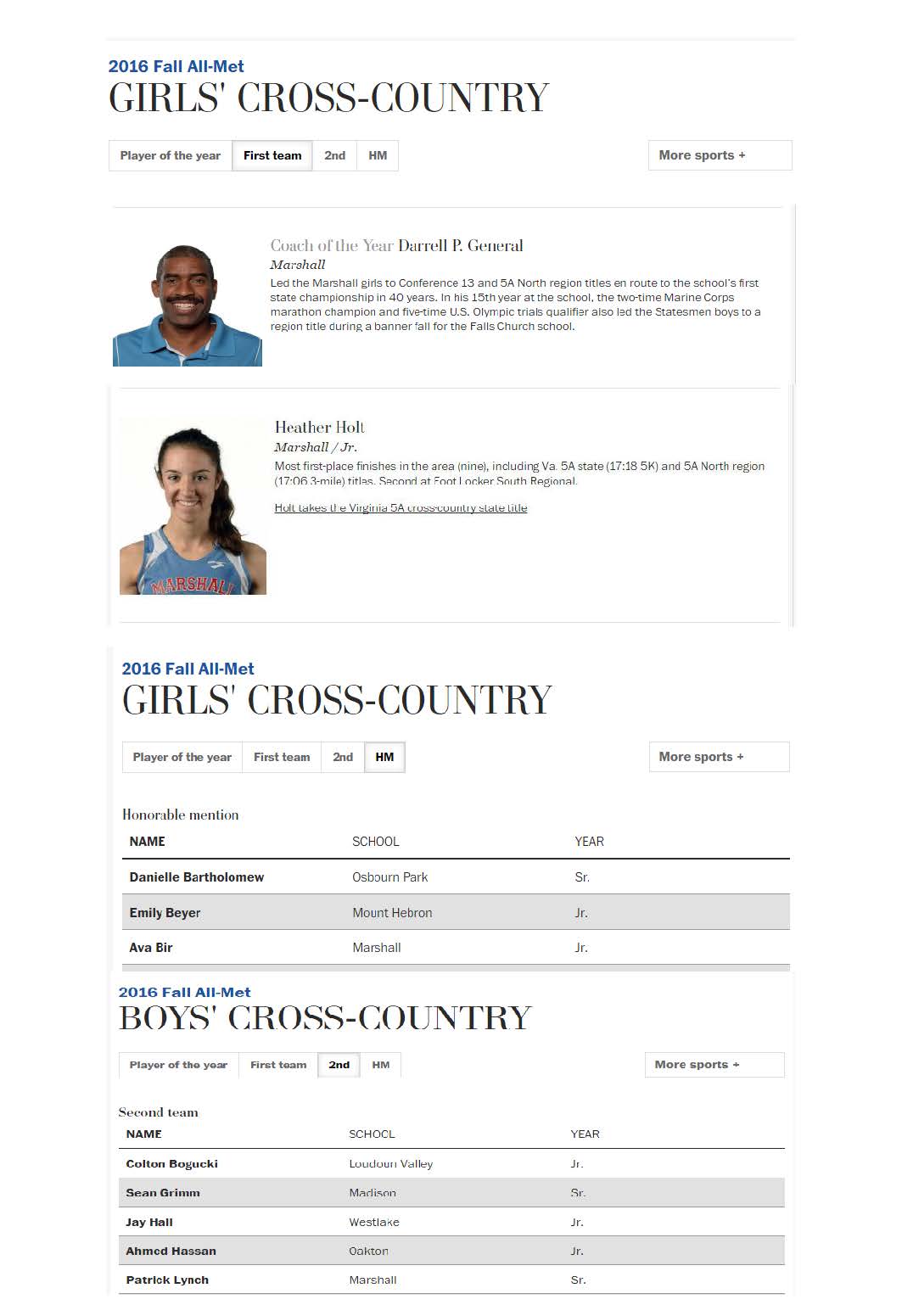 To view results and pictures and news from the last seasons please go to our Archives Page