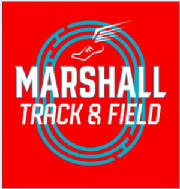 Good Afternoon, Winter T&F Family. Hope everyone had a great Thanksgiving holidays.
We will be having our first track and field meet David Cannon Meet - Saturday, Dec. 2nd - Home meet.
So, we will need everyone's help to make this a success.

We need all athletes to complete the TRACK MEET AVAILABLITY FORM by Tuesday, November 28th - so we can do entries for the meet.
Here is the link to the form - https://forms.office.com/r/q9vdSWvtwz
You will not be entered into the meet if you do not complete it. Right now we only have 58 out of 178 athletes who completed the form.
Everyone is eligible to compete at this meet - all other meets going forward will have restrictions.
Practices are very important this week. Coaches will be picking entries, and it will be based on attendance in addition to the completing the sheet online.

Parents - we need your help. This is our biggest fundraiser and it cannot happen without you.
We need you to sign up to help with the field event at the meet.
The worry by most parents can be is you're not familiar with the events but will have a coach there to help you with running the event
It is chance for you to connect and network with out parents on the team and learn the events.
We also need help with taking tickets and working the concession stand.
Here is link to sign up - https://www.signupgenius.com/go/20F0A4DABAE23A57-45818010-6thdavid

Parents - we need donations.
We need your donations of foods and items that we can sell to raise money for the team.
Here is link to sign up - https://www.signupgenius.com/go/20F0A4DABAE23A57-45818018-donations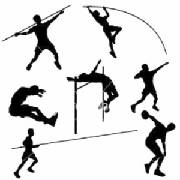 Practice schedule (Nov. 27th - Dec. 2nd)

Distance Group (3:15PM to 4:45PM) Monday, Tuesday, Wednesday & Thursday

Hurdles (3:15PM to 4:45PM) Tuesday and Thursday
Long & Triple Jump (4:45PM to 6:00PM) Tuesday and Thursday

High Jump Tuesday and Thursday (5PM to 6:30PM)

Afternoon Sprinters - Monday & Wednesday (3:15PM to 4:45/5PM)

Throwing Tuesday (3:15PM to 515PM), Thursday (5PM to 6:30PM)

Night Sprinters I Monday & Wednesday 5:30PM to 645PM
Night Sprinters II Monday & Wednesday 6:30PM to 745PM, Tuesday at 4:30PM (Weight Room)


David Cannon Meet Event Schedule.

Running Entries on Rolling schedule start at 8:30am Girls then Boys
3200m Mackenzie Haight (15)
1600m Race Walk - Exhibition
4x800m Relay Dave Watt (72)
55M Hurdles Dusty Kuzma (76) & Wanda Morton (80)
55m Dash Kim Alcorn (95)
1600m Run John Herborts (66) & Heather Holt (17)
4x200m Relay Brittany Johnson (10)
500m dash Jacqueline Hargrove (07)
1000m John Gross (84)
300m Dash John Lee (84)
Parent 1600m Run
4x400m Relay Elizabeth Johnston

Field Events (8:30AM / 10:30AM)
Boy's /Girl's - Long Jump Chris Gates (80)
Girl's / Boy's - High Jump Dale Wallace (78)
Girl's / Boy's - Triple Jump Melanie Burgess (96)
Girl's / Boy's - Shot Put Joe Swarm (90)


Athlete David Cannon Meet Prep - Dec. 2nd

Meet Day Attendance
Athletes need to be at the track at 7:00 AM to help set up for the meet on Saturday.
Reminder - athletes are expected to stay throughout the whole meet.
I will take attendance at the end of the meet.
They are calling for some rain - so please dress correctly, bring a raincoat and change of clothing.
This meet is outdoors - so bring hats, gloves, coats, sweats, long tights (top and bottom).

Uniforms
Uniforms will be issued on Tuesday (28th) & Wednesday (Nov. 29th) for athletes who did not get one on Tuesday and are new to the team.
You can wear tights under your uniform (top and bottom)
You can and should wear spikes to compete in your event at the meet.

Note for Field and Running Events at the Meet
If, you are doing multiple events, especially jumping
You cannot skip a running event to compete in jumps
You can always go back to jumps
Coach will be able to assist with this management of events
Field Events will run for 90 minutes
We will run a few relays - we will give the athlete every chance to make their individual marks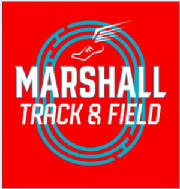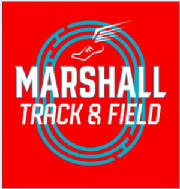 First - I apologize to everyone who signed up for track and will not be joining the team. I promise this is the last email update you will get for winter track. I will have a final list after Monday's practice.

Parents - these emails are not going to the athletes - please forward it to them.

All updates and links were emailed or posted to Schoology.

We had a few questions by some parents and I would like to provide an update.

We are having practice for all members of the team on Monday (Nov. 13) (the meeting with Mr. Swarm and letter writing campaign is the practice). They are also athletes who need to take the 3200m time trials to secure their place on the team.

Please see the practice schedule for this week (see attachment). The one in the information packet will go into effect after Thanksgiving. My plan is to send the practice schedule on Sundays via email, post on Schoology, twitter and website.

The letter writing campaign is our best fundraiser - so we need the athletes on Monday to bring at least 5 emails (of course we want them to bring more) and we ask that everyone post it on their social media or share it with your friend groups. This is better than selling candies or restaurant night. Athletes can start their campaign at home if they wish (we have included detail on how to complete the campaign in the attachment). The team get 95% of the proceeds. Parents are family are welcome to donate to the team too. If you want get a workout in or do run after please bring your gear to workout.

Sprinters have 3 practices - make sure you are attending the right now. The selection was based on your performance at the two time trials we did last week. If, you were select for night sprints and cannot make it - please attend the afternoon sprints but let us know. If, you have lots of home and will not make the night practices - please go to the afternoon practice - don't just skip the day.

We have another team fundraiser on Thursday, Nov. 16th at Road Runner Sports in Falls Church, this is chance for you to get fitted and purchase shoes - we highly recommend this for athletes new to track and field - without the proper shoes - 99% of new athletes get shin splints because they don't have the proper shoes. If, you have the shoes for over 6 months to year - you probably need new ones. They will have pizza and prizes too. Every runner needs spikes even if you do not get them there - you already need to get fitted so you purchase the right ones else where.

Team Spirit Pack Online store is now open - there is no requirement to purchase anything. We will pick up all the gear and deliver it to the team. Parents, you can buy track gear if you wish for yourself. here is the link - https://t-shirtpeople.com/marshall_track_field/shop/home

This Friday, the activities office will be host all the Winter Sports Madness at 7PM with games and fun (see flyer). All athletes are welcome but only seniors will be allowed to participate in the activities - please email if you are interested in taking part and representing the team.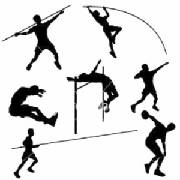 Practice schedule (Nov. 13th - Nov. 17)
 
Distance Group (3:15PM to 4:45PM) Tuesday, Wednesday & Thursday

Hurdles (3:15PM to 4:45PM) Tuesday and Thursday
Long & Triple Jump (4:45PM to 6:00PM) Tuesday and Thursday
High Jump Tuesday and Thursday (5PM to 6:30PM)
Afternoon Sprinters - Wednesday and Friday (3:15PM to 4:45/5PM)

Throwing Tuesdays 3:15PM, Fridays 3:15PM
Night Sprinters I Tuesday - 3:15PM, Wednesday 5:30PM, Friday 3:15PM
Night Sprinters II Tuesday - 3:15PM, Wednesday 6:30PM, Friday 3:15PM


Important Dates (This Week)

Monday, Nov 13th 3PM All Winter Sports Athletes meeting with Mr. Swarm in Cafeteria

Monday, Nov 13th Emails due for lettering writing campaign in Cafeteria

Monday, November 13th Final day to take the time trials 3200m at the track after the meeting.

Thursday, November 16th (6:00PM to 8:00PM)
Road Runner Sports (Falls Church) Team Night.

Friday, November 17th 7:00PM Winter Sports Madness in the Main Gym


Winter Track and Field 2023 - 2024 Updates!!!
LONG EMAIL & LONG DOCUMENT (PLEASE READ FEW TIMES)

PLEASE CHECK THE WEBSITE - WWWW.GCMTRACKANDFIELD.COM for any changes or updates.

Good Day. Hope this message reaches you well. Thank you to everyone who registered for winter track and field.


If, you are receiving this email - you signed up for the season. We had 258 athletes signed up, so far 163 have taken the time trials and secured their place on the team. Anyone else looking to join the team needs to come on Monday, Nov. 13th to do the final time trial - the 3200m run.

After Monday, we will finalized the roster and those not part of the team will be removed from the email list.


Attached is the update WINTER T&F INFORMATION PACK - please read the whole document - some VERY IMPORTANT and detail information is inside.

It is going to be a very busy week. Please see the
Important Dates in the attached document.

Here is the practice schedule for this week.

Distance Group - 3:15PM - Tuesday, Wednesday & Thursday
Hurdles - 3:15PM - 4:45PM Tuesday and Thursday
Long & Triple Jump - 4:45PM - 6:00PM Tuesday and Thursday
High Jump - Tuesday and Thursday - 5PM – 6:30PM
Afternoon Sprinters - Wednesday and Friday - 3:15PM to 4:45/5PM
Throwing - Tuesdays 3:15PM, Fridays 3:15PM
Night Sprinters I -Tuesday - 3:15PM, Wednesday 5:30PM, Friday 3:15PM
Night Sprinters II - Tuesday - 3:15PM, Wednesday 6:30PM, Friday 3:15PM

Sprinters -please pay attention to your training group assigned to you based on your time trials in the document. If, you were selected as night sprinters and cannot make it - please let me know - so I know you will be attending the afternoon practice.

Attached are the flyers for the two up coming Team Nights

Tuesday, November 16th - Road Runners Sports (Falls Church, VA)

Tuesday, November 21st - PR Running (Vienna)